Carpets are wonderful in home or office spaces. They provide a sense of warmth, comfort and coziness. For sure, if you have a carpet, then you also have vacuum cleaner. Carpet needs care and maintenance. Vacuuming is one avenue to achieve that, whether you do it every day or at least thrice a week. Another avenue to give you carpet true cleaning is through the professional carpet cleaners. Carpet cleaning Lakewood professionals are the expert individuals in the business and field of cleaning carpets and rugs. They are equipped with the tradition and latest cleaning methods, the cleaning materials, tools and equipment. According to most experts, it is important to give your carpet with professional cleaning at least once in every 12 to 18 months.
If you are looking for a service technician in Lakewood, consider getting one with the"Seal of Approval."Cleaning companies and service providers that has this certification make use of cleaning materials, tools, products and equipment that are proven effective, safe and friendly to the environment. This certification will mostly guarantee costumers to get only services and products with the best quality. If your carpet comes with warranties, like the most, they will state the use of SOA certified products in their carpet as the means for cleaning it. Hence, a good start to get the deep carpet clean you wish to acquire to services of a certified carpet cleaning professionals.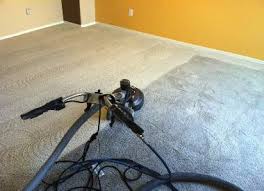 Once you have found the most suitable carpet cleaning Lakewood professional, consider these few things:
As the costumer, you have to point out every the possible problem with the likes of spots, stains, areas where there are spills and so on. These may need special attention and the carpet cleaner can make necessary adjustments.
Major United States carpet manufacturers highly recommend making use of cleaning products with SOA certification. Hence, the carpet cleaners should carry them.
For your part as the carpet owner, check whether the manufacturer of the carpet permit additional treatments to the carpet before you let the carpet cleaners do re-application of stain, anti-static treatments or other services.
Drying of the carpet after the cleaning process is important. You have to ask your carpet cleaner the length of time needed for complete drying.
They say a cleaner carpet means cleaner home. When you give your carpet deep cleaning it needs from the professional carpet cleaner, you are making the right effort to have a cleaner home. Cleaning your carpet is an investment and since you will do it at least once a year, why not make the best possible investment by getting the best carpet cleaner in Lakewood? For sure, you want to get your money's worth or more than that and in fact, you will get what you pay for. So, do not settle for less; there maybe promotions or offerings that are hard to resist, but do your homework and find the most reputable, reliable and trusted professional carpet cleaning company in your area so that you can truly enjoy the outcome of their works.
For further details, PLEASE CONTACT US:  562-213-9885