Tile Cleaning Lakewood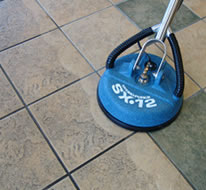 Lakewood Carpet and Air Duct Cleaning provides list of cleaning services for your home and one such service has to do with tiles. We are really proud and confident in what we do when it comes down to our popular tile cleaning service in Lakewood. The many phone calls that we receive on a regular basis from individuals who are annoyed with the messy appearance of their tiles prove that we are the specialists to call to get the job done. Our experts don't stop until the tiles are sparkling and beautiful with a brand-new look. Bleach is not sufficient to keep the mold and slime from reappearing in your shower and bath tub. In most cases they seem to grow back faster than usual – they are embarrassing and make you feel dirty – gross! Hiring an individual who specializes in tile cleaning in Lakewood in order to get the job done is the proven route that you and your family should take. If you have found yourself here, then you are in the presence of the best company around for Lakewood tile cleaning resolutions! Give us a call today if you have any other questions and we will gladly provide a reasonable free quote for whichever service you require for your home. Tile cleaning is not a walk in the park for you but we will let you enjoy the ride and ensure that you're satisfied. Don't let your home become an unhealthy place for you and your family.
Just call today at (562) 213-9885 for more details on Lakewood tile cleaning!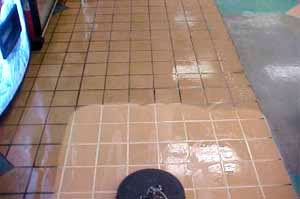 At Lakewood Carpet and Air Duct Cleaning our expertise is accentuated by the best strategies to attack stains and remove marks from grout.  Steam and sprays are perfect agents for eliminating the dirt between the tiles, plus we have other techniques that will remove the toughest stains. It doesn't matter if the durable stains in the grout seem impossible to you. We will bring your precious tiles back to life by erasing any sign of the stain and re-sealing the grout to prevent another occurrence for longer. We are the best company for tile cleaning in Lakewood, so you can avoid the extra expenses that come with replacing tiles. We are confident in the fact that we can get your tile and grout back to their original state. Sparkly clean tiles that are stain free is a guarantee once the job is complete. We can clean tiles anywhere in your home, whether they are in the bathroom, kitchen, front foyer or anywhere else! We are here to offer you the assistance that you need. Certified, insured experts who specialize in tile cleaning in Lakewood are just a quick phone call away.
Call us at (562) 213-9885 for Lakewood tile cleaning solutions!
Get a free price quote for any service that you need from Lakewood Carpet and Air Duct Cleaning. Thanks for visiting us!