Lakewood Carpet and Air Duct Cleaning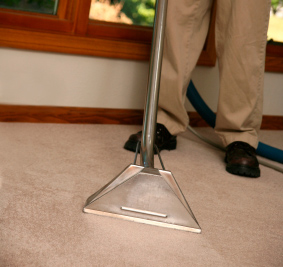 Lakewood Carpet and Air Duct Cleaning is the most attractive solution for residents in this vicinity who are yearning for quality cleaning services at a reasonable price. When it comes to maintaining the ambiance in your home, you deserve the best quality that the cleaning industry has to offer so don't be afraid to try Lakewood Carpet and Air Duct Cleaning. Lakewood Carpet and Air Duct Cleaning has the experts that you will need to remove the dust in your air ducts, control that damage caused by water as well as provide upholstery and tile cleaning. Make an appointment today to have a professional assess the damage and give you the most reasonable solution. Are stains and wet spots stifling the plush feeling of your carpets? Then we can help if you book us for carpet cleaning in Lakewood. Multiple services can be set up in one appointment so you can obtain discounts and save time. Let us help determine if your ducts and vents are due for a thorough cleaning. We don't believe in taking shortcuts. Our customers are always treated with the utmost respect so if the service is not a necessity for your home, then we will not suggest it and then charge you for it. If you're seeking beautification, and the removal of stains, filth, dust, sand, and allergens, we are willing to provide a free price estimate for any service that you need just to prove that we are competitively priced. Our services are far more affordable than the prices you received from other cleaning companies in Lakewood. We'll let you know our quotes so you can do the comparisons and decide for yourself who provides the cheapest rates. A representative is available for you to speak with on the phone about the service that you might need for your home. Don't hesitate! Get the help you need before it is too late.
Need a proper evaluation and a free estimate? Call Lakewood Carpet and Air Duct Cleaning today at (562) 213-9885
Email Us at info@lakewoodcarpetandairductcleaning.com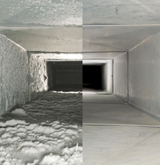 Lakewood Carpet and Air Duct Cleaning is the specialist when it comes to carpet cleaning in Lakewood and when the job is done all your carpets will be brand new. Carpets will harbor odors and house stains so they need to be thoroughly cleaned on a regular basis. The best kinds of carpets you need are the ones that are pleasant to look at with a calming aroma. It is not safe to use odor concealing chemicals as they can help to breed bacteria and other microbes in your home. Get rid of them permanently so you don't have to endure any unpleasant surprises later on. If you see any discoloration in your tiles, we will help with that as well so you can have that sparkly clean look. Cleaning out the mess in your ducts and vents will aid in the decreasing of your energy bills. Any kind of water damage from flooding or leaks can be resolved with the help of our renowned Lakewood water damage repair service. Call us today and schedule an appointment for any problem that arises in your home.
Lakewood Carpet and Air Duct Cleaning is patiently waiting for your call today so we can guide you on the correct path to home restoration and the recovery of your possessions. We are certified, insured and willing to answer any additional questions that you might have.
Call now (562) 213-9885
You can email Us at info@lakewoodcarpetandairductcleaning.com