Water Damage Restoration Lakewood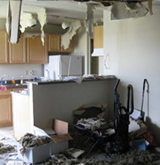 It is difficult to carry on with your life when disaster strikes. An example of this is water damage in Lakewood which is quite cumbersome. Spending all that time mopping up the spills and leaks is a futile process when you find out that other damages surface just a short time thereafter. Water is capable of causing mold growth as well as rotting the wooden portion of your home such as furniture and floors. Don't allow water damage to offer rodents and bacteria an all-inclusive in invite to your home. When a spill happens or bad leak, you need professionals to assist you with water damage restoration. Lakewood locals are relieved that our team of experts at Lakewood Carpet and Air Duct Cleaning offers same-day service to deal with all types of emergency damage that can arise. We understand the importance of acting quickly when unforeseen water damages occur because the longer you wait, the more severe the damage will be in the end. Wet floors become warped, lose their sheen and become totally demolished in a worst case scenario. This is why you need to hire the proficient team at Lakewood Carpet and Air Duct Cleaning to give you the best water damage restoration in Lakewood that is available. Our solutions are always operative so we get the job done properly 100% of the time. We are waiting to take your call and we will act fast. We are here for you 24/7 to deal with these types of serious situations. We will verify that the necessary steps are taken to save your precious belongings so your life can return to some kind of normalcy. Set up an appointment for water damage repair in Lakewood and get the help that you so desperately need right away.
Call Now (562) 213-9885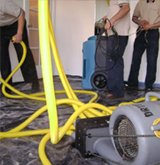 Our state of the art equipment as well as years of experience helps the team to do the job properly so let us help you rejuvenate your home when you've gone through Lakewood water damage. After a thorough examination of the damage, we will bring in our specialized equipment to help us to remove problems such as hidden moisture and mold growth. We want your home to be safe and healthy and this can only be accomplished via specialized tools and equipment made for water damage restoration.  It is important to do everything in our power to remove any sign of wetness so that mold and other repercussions such as bacterial procreation can be avoided. Allow our team to check out your property and make sure it is clean and dry.
Call Lakewood Carpet and Air Duct Cleaning right now to get a free estimate and a thorough inspection done. We can assure you that you will be glad you chose us for water damage repair in Lakewood.
Call Now (562) 213-9885