Upholstery Cleaning Lakewood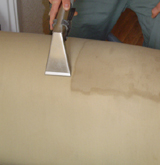 For many years, Lakewood Carpet and Air Duct Cleaning has cultivated a deep love for providing upholstery cleaning services to customers, which is the barrier that separates us from the competition. We have a wide range of services that we offer to customers especially upholstery cleaning in Lakewood. Listening to your issues so we can determine exactly what you need and provide a feasible solution to fill that gap is always the first step. Customers form the most important part of the entire company so it is crucial to understand the problem and be familiar with a proven solution before we make any attempt whatsoever to fix it. We know you want your home to look and feel clean. We know you use your upholstered furniture on a daily basis. You don't want dust mites to pop up and join the party when you have guests over for a party or any other event you host in your home. Our Lakewood upholstery cleaning service is the best as we pay a lot of attention to detail. You won't find a better company that will resolve your cleaning issues. Our eco-friendly solutions are free from hazardous fumes and toxins so don't worry about getting ill when you hire us to do upholstery cleaning in Lakewood. From chairs and lazy boys to sofas and cushions, we take care of anything that is upholstery related. We can remove odors and stains such as urine, wine, alcohol, chocolate and anything else. Relax while we clean up the mess.  We handle materials such as leather and suede and even the more delicate fabrics such as silk. No harm will come to your upholstered pieces during the cleaning process. Choose us when you need Lakewood upholstery cleaning and avoid feeling disappointed. If you have any other questions regarding expert solutions, simply pick up the phone and ask. We are waiting to hear from you.
Call us now (562) 213-9885 for your free price quote!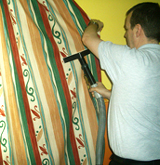 Lakewood Carpet and Air Duct Cleaning also suggests that you make arrangements for your Lakewood upholstery cleaning if you have another service that you require. Ask us for a promotional rate if you are scheduling multiple appointments at the same time. When you set up two services simultaneously, both are carried out so additional visits will not be necessary. We are here to make sure that your home looks great, and that includes all aspects of it, including those areas that see a lot of traffic. We know your carpeting and upholstery are subject to a lot of traffic – so let us clean them! Make your appointment for upholstered furniture cleaning in Lakewood today so everything can be ready for the next scheduled meeting in your living room. Our environmentally-friendly, affordable solutions will leave your home fresh and odor free.
Call today for more information (562) 213-9885